Vaughn Shim & John Han
Graphic designer Vaughn Shim and spatial designer John Han live and work based in Seoul.
After working on several space design and product design projects together, they have decided to form a pair and cooperate.
"Our goal is to create good designs timelessly loved by people.
For us, good design is created through a positive synergetic effect that combines shapes and structure and materials and production methods."
with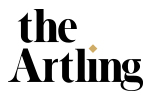 Exhibition
2018 CONDIZIONE PARIS, Elephant Paname, Paris
2017 Meet My Project (Via Gallery) Paris Design Week, Paris
2017 DDP Light Way, Seoul